Tuckamore Lodge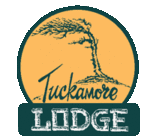 Long Business Description
Award winning moose, bear and caribou hunting
The Tuckamore Lodge is the prime destination for your next hunting expedition. We'll put you at the epicenter of the action through our knowledge of the land and animal behavior.
Luxury first-class accommodations
We are pleased to offer luxury first-class, Scandinavian style accommodations in the heart of the Newfoundland wilderness, coupled with some of the highest quality outdoor experiences in Atlantic Canada.
Fly fishing at Tuckamore Lodge
The people at the Tuckamore Lodge put a lot of effort to awaken a person's interest in the whole of nature and wildlife in perfect harmony with fly fishing. It is the experience of all that surrounds you and everything that transpires in that environment.   View Details
 Delectable meals served each day to guests
From Jiggs Dinner to Toutons and molasses to the mug-up, Newfoundland dishes have been handed down for generations and are a hallmark of the province's hospitality industry. We look forward to hosting you and to making your stay on the Northern Peninsula like a taste of home!
Send Message to listing owner