Job Opportunities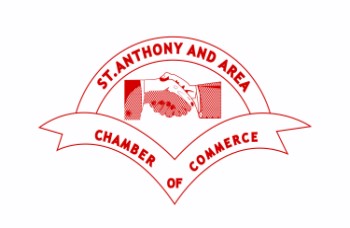 St. Anthony and Area Chamber of Commerce
Job Opportunity
POSITION: Chamber Coordinator (part-time or contract position) – Link
About Us
If you are passionate about the ability of Great Northern Peninsula business to make a difference and wish to build a stronger economy, the St. Anthony and Area Chamber of Commerce is the place for you. As the Great Northern Peninsula's largest business organization, we believe in building a future that gives everyone the opportunity to pursue a better tomorrow.
We are driven to pursue innovation and partnership. As part of our team, we will support your long-term career development while delivering relevant learning opportunities. We will empower you to lead, develop deep expertise, and find new approaches to solving the toughest challenges.
Position Overview
Undertake operations of the Chamber of Commerce and serve as a liaison between Executive, Chamber members and the public.
Responsibilities
Schedule and coordinate Chamber meetings.
Process expenses and prepare financial reports, compile briefing materials and office administration duties.
Greet visitors, answer phones, emails, respond to routine inquiries, membership development, manage event planning, update website, promote business using social media channels, strengthening business relationships, advocacy, and outreach.
Supervise and manage Visitor Information Centre operations.
Ensure quality control and adherence to Chamber policies and procedures.
Organize Annual General Meeting and manage special projects and other duties as assigned.
Requirements
Post-secondary education in business or administration and/or office management experience.
Ability to handle multiple tasks simultaneously under tight deadlines.
Excellent verbal and written communication skills, time management and flexibility.
Strong proofreading and editing skills.
Experience streamlining office operations.
Ability to formulate solutions to complex logistical office problems.
Proficiency in MS Office and knowledge of Quickbooks
Deadline to receive resume and cover letter February 15th, 4:00 PM. Applicants can apply via email to St. Anthony and Area Chamber of Commerce Executive at [email protected]