Clearview Cable
Business Address
10 Main Street
Reefs Harbour, NL
A0K 4L0

Long Business Description
WiFi Solutions
GNP Wireless Solutions offers complete WiFi solutions for small and large wireless deployments. All of our installations come with a no-charge 30 day on-site support and follow-up agreement and a 90 day remote support and follow-up agreement so you can rest easy knowing that your WiFi solution will work as advertised.
Cellular and Mobility Internet and Signal Boosting Solutions
We all know that cellular coverage on the Great Northern Peninsula is pretty much the pits right now, so GNP Wireless Solutions is here to help with affordable, reliable cellular solutions. Whether you are looking to boost the cell signal at your cabin or home, or looking to setup cellular internet access in your home or office, we have you covered. With over 20 years in cellular technology, including 6 years working for BlackBerry, you can feel confident in GNP Wireless Solutions expertise in the field to deliver the best solution.
Tired of slow internet speeds at your home or office? Did you know what LTE data speeds are 3 to 4X faster than the hard-wired Bell Aliant internet connections available in the GNP? By negotiating a reasonable data plan rate with Bell, we are able to get your business connected in the fast lane for a competitive price.
Our mobility signal booster solutions can boost incoming signals by up to 32X so there are very few locations we cannot get a signal too.
Wired Network Solutions
GNP Wireless Solutions also offers advanced networking services including firewall configurations, server setups, Virtual Private Network (VPN) setup, DNS and DHCP solutions, whitelist and blacklist security solutions, failover/backup internet connectivity, VLAN setup and just about any other network connectivity and security solution you could ever need.
Network Cabling
GNP Wireless Solutions provides reliable network cabling services for new builds and existing structures. We deliver cable runs using all types of network cable. We install foiled and shielded cables and patch panels where appropriate, including proper grounding of all equipment.
Business Address
51 Water Street
PO Box 171
Main Brook, NL
A0K3N0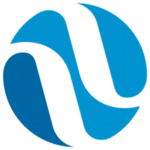 Business Address
129 North Street
St. Anthony, NL
A0K 4S0